The briiv Air Filter uses 100% renewable and natural materials to filter the air in your home or office environment, creating clean, safe air so you can breathe, as nature intended.

Creating healthy, happy environments
Good air quality means better sleep, higher energy levels and improved cognitive function.



Air pollution is linked to an increased risk of respiratory conditions, including asthma and even lung cancer. Briiv works to remove pollutants from your home to help you live, work and breathe -healthier, happier and safer lives.
Featured
We're grateful to have been featured and supported by a number of well-known magazines, publications, bloggers, designers.  To name a few:

Winner – Red Dot Product Design Award 2021
We are extremely honoured that the briiv Air Filter has been recognised by some of the world's most foremost design experts, receiving The Red Dot Award 2021 for Product Design. This coveted accolade is a testament to our unique approach to sustainable and eco-friendly innovation and a seal of quality in regards to aesthetic and functional product design.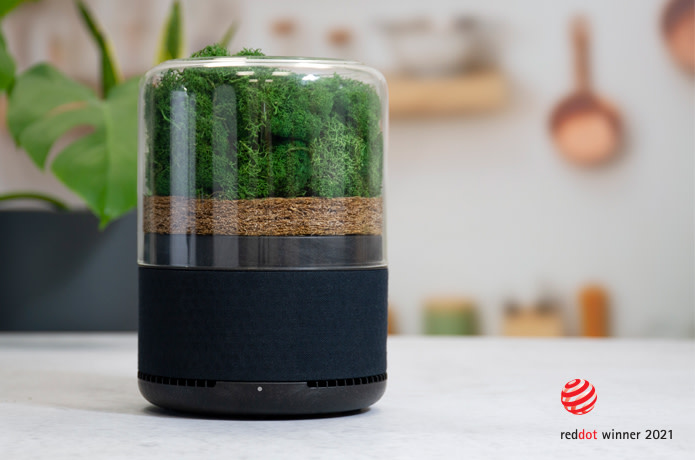 Red Dot is among the most prestigious design awards in the world. Composed of specially chosen designers, academics and industry masters from around the globe, a jury decides from a shortlist of over 5,000 entries to qualify a select chosen few, to be worthy of bearing their mark of excellence, basing their decisions on criteria of, quality of design, functionality and environmental impact.
What causes poor indoor air quality?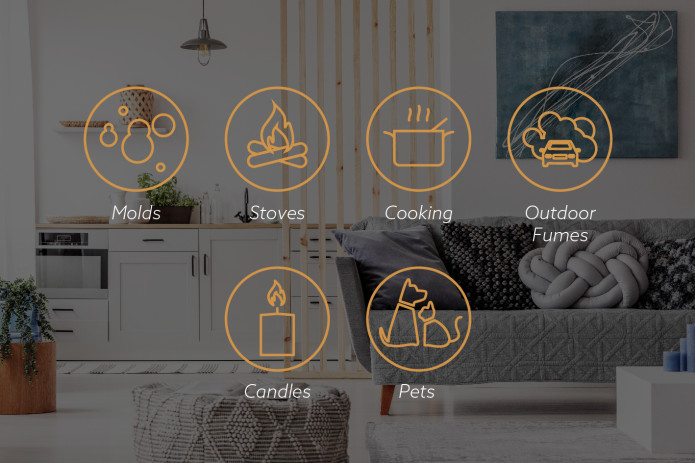 Pollutants don't just come from traffic and factories. Tiny particles and harmful gases are released into your home every time you cook, light candles, use cleaning products and even play with your pets. Briiv helps to remove these so you can enjoy life to its fullest.
How does Briiv compare to just using traditional house plants?

Plants are amazing, there's no denying that
We have taken nature and given it a boost, Briiv is as powerful as 3,043 medium size houseplants. So you can enjoy the benefits of having plants in your home without the hassle.

The problem with current filters
15,000,000 air filters were purchased in 2019 and the filter needs to be replaced every 6-8 months.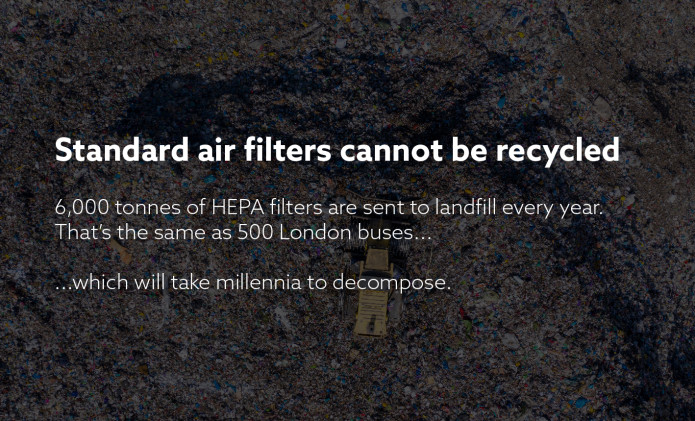 There is a better way. Briiv is an innovative, natural product designed to be just as effective at cleaning the air you breathe, without the environmental impact.
Briiv is designed to return to the Earth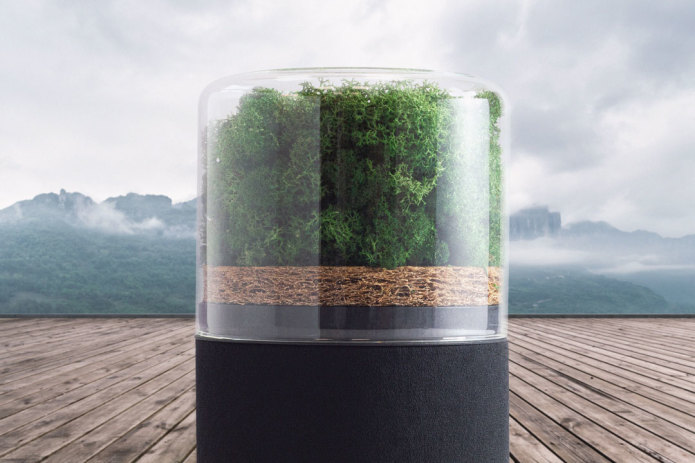 Using four fully biodegradable filters, Briiv uses the natural micro-structures of moss, coconut, carbon and silk to filter air, the way nature intended. These filters are plastic-free and degrade in a matter of months into harmless soil.
Clean air anywhere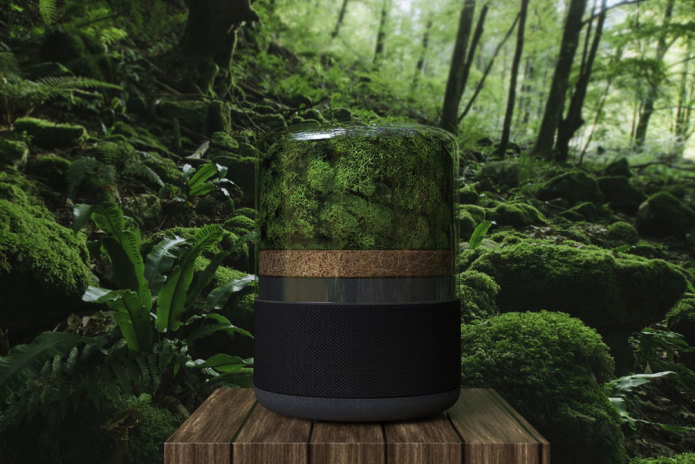 Briiv blends beautifully into your interior and sits perfectly alongside plants or displayed as a centrepiece.
Feel closer to nature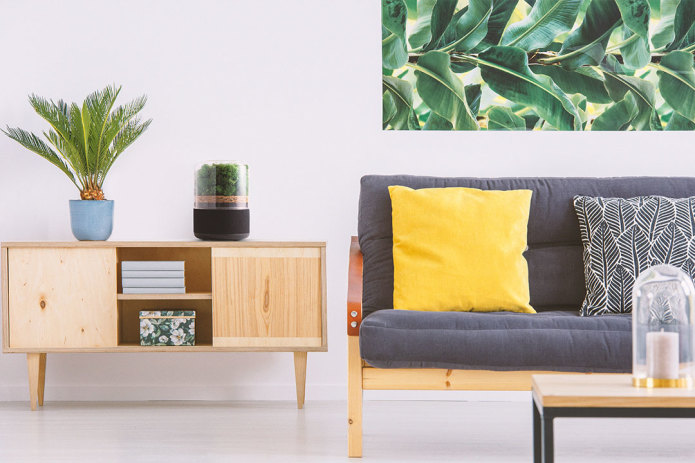 Inspired by the British countryside, Briiv uses natural colours, textures and materials to connect you with nature, whilst hidden within, a wealth of features works hard to keep your air clean :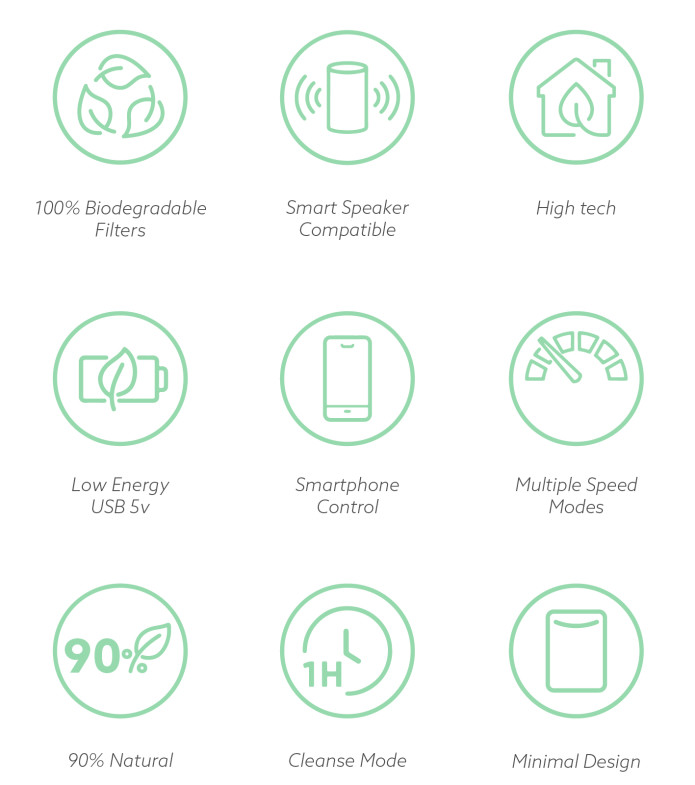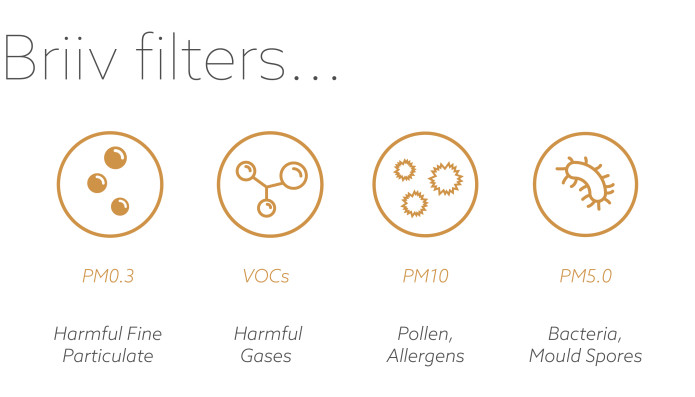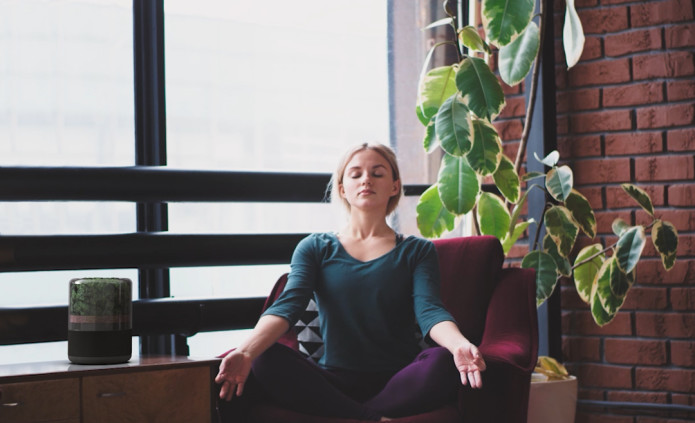 Protect cognitive function with better airflow and fewer toxins
There is growing evidence that air pollutants are having noticeable detrimental effects on brain function, as demonstrated in a study by the Beijing Normal University in 2018;  'The impact of exposure to air pollution on cognitive performance'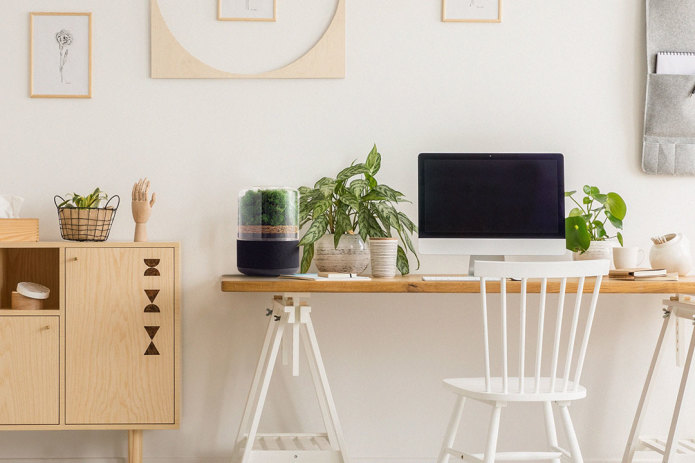 Optional integration for Alexa and Google Assistant if you'd like to integrate Briiv into your smart home.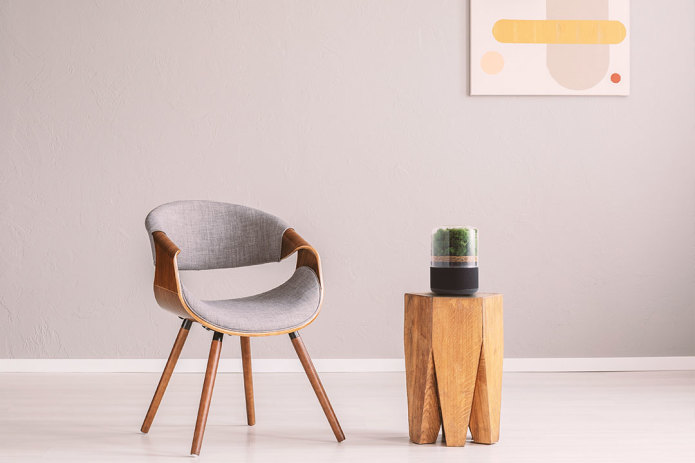 With one simple setup, Briiv is zero maintenance – no watering required.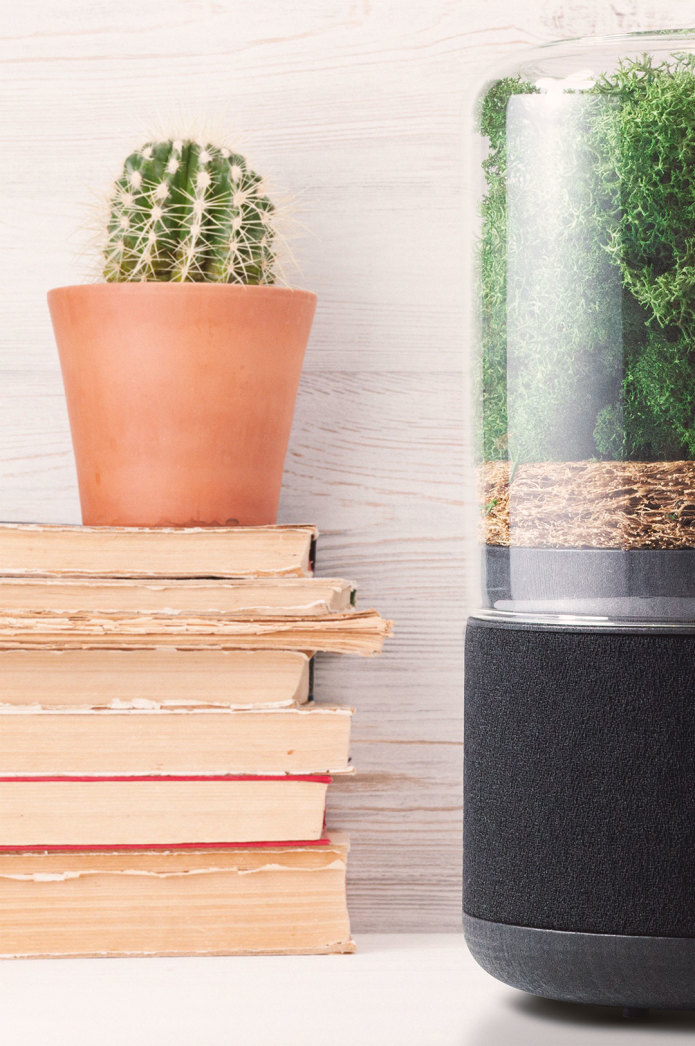 The most sustainable filter on the planet end to end. When you're done with the filter it can be thrown in the garden or compost to become part of the earth again.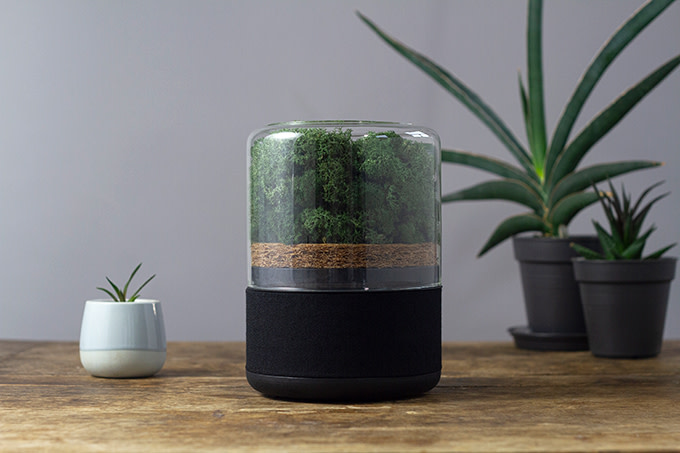 Designed to improve your environment, Briiv is functional and looks great anywhere, bringing natural style to your home or office.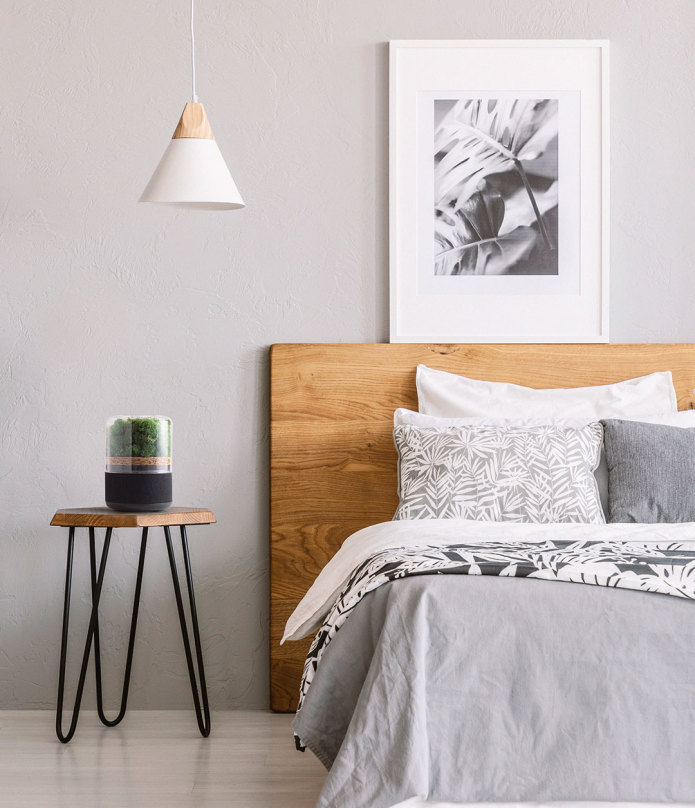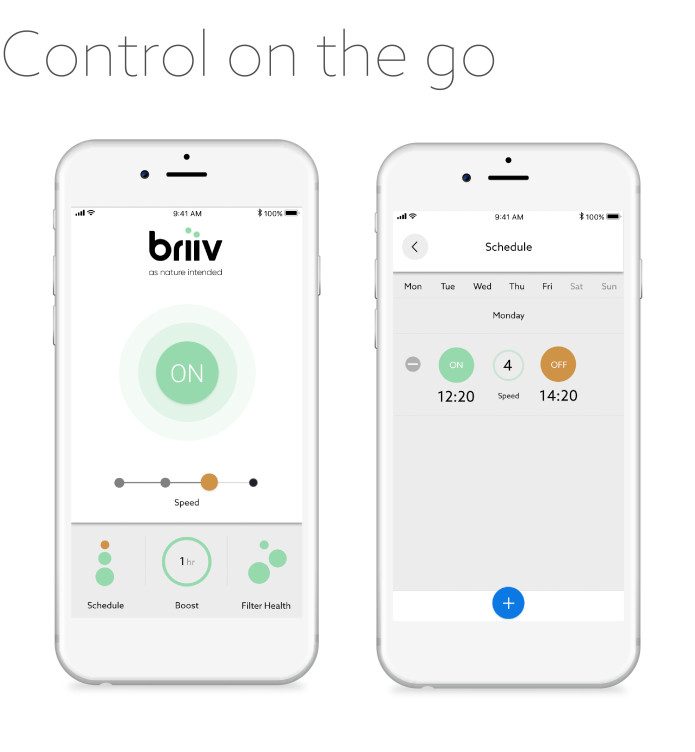 Briiv has a smart, simple app, so you can set timers and turn Briiv off remotely. Briiv is  a smart device for a modern home and is compatible with IOS and Android devices.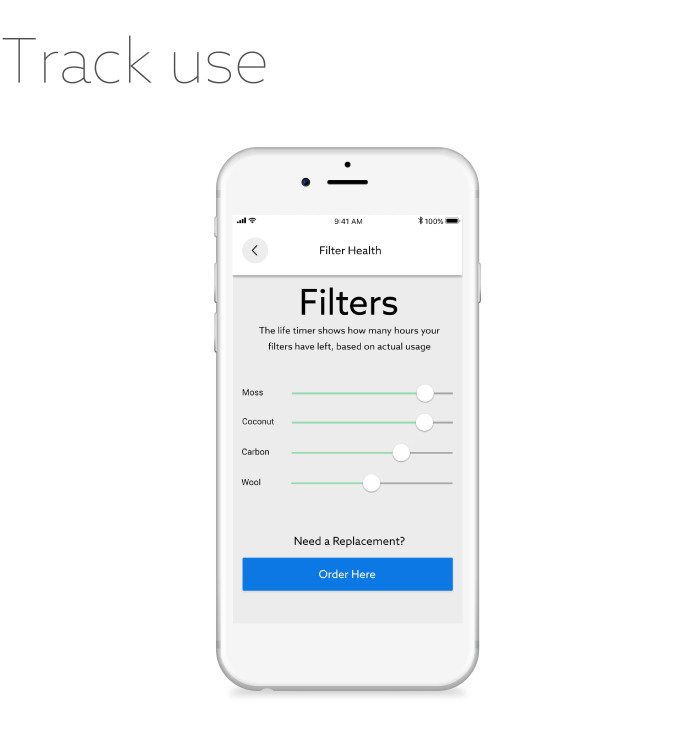 An intelligent app that tracks your filter usage as it runs, so you don't have to estimate or worry about when it's time to change it.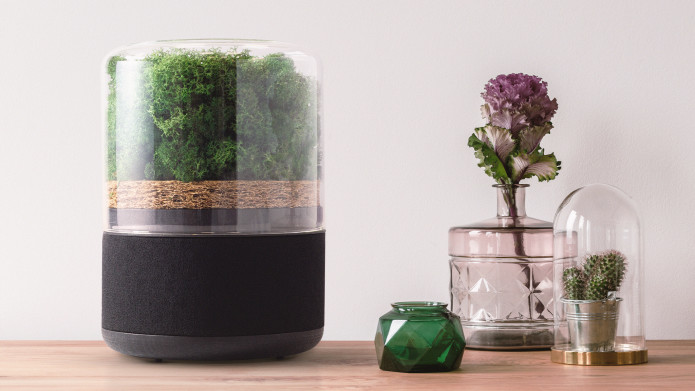 Filter Stages
Nature with a touch of science gives us everything we need to filter the air we breathe.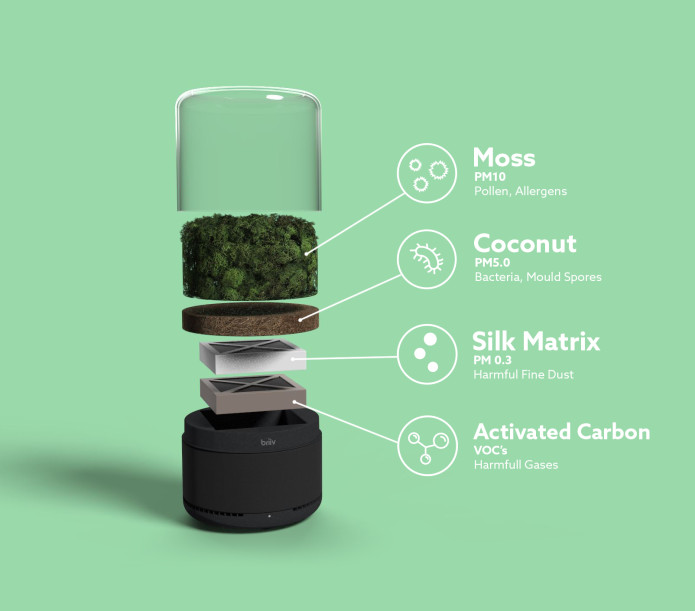 Moss – Natural dried moss captures large particulate matter like dust and animal dander from the air.
Coconut –  The humble coconut provides us with a bounty of uses and its husk traps harmful substances from the air.
Combination Silk Matrix – A newly engineered bespoke filter which combines both the elements of:
Carbon – Activated charcoal which pulls odours from the air, so Briiv not only cleans the air, it smells better too.
Nanofibers – Briiv's secret weapon. Developed originally for the medical industry, these cutting edge filters remove the finest harmful particles from the air and are 100% biodegradable. Unlike HEPA filters that are produced from micro fibers, ours use Nano fibers that are far more efficient.
The raw silk is sourced from sustainably and humanely harvested moth cocoons.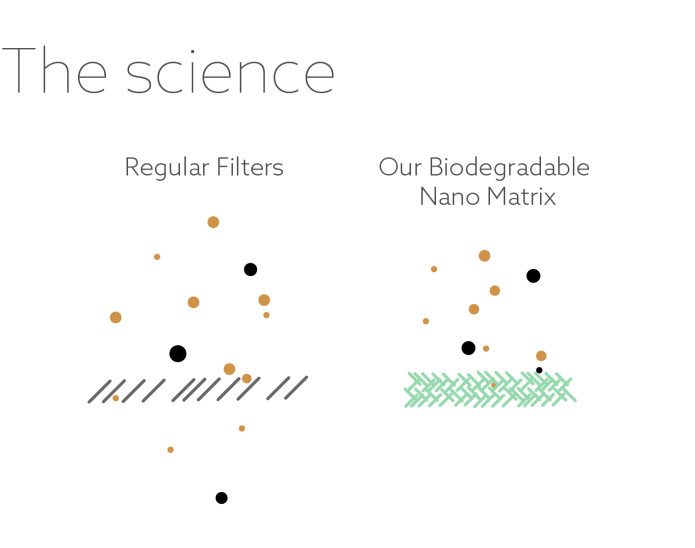 Natural proteins are spun into nanofibers that build up a layer of nanoscale filaments which capture very fine particles as they pass through. Conventionally these filaments are glass or plastic and can only achieve a micro level of mesh filament, and so larger particles get through.
Our filters, using a nanoscale mesh, capture much finer particles with increased efficiency.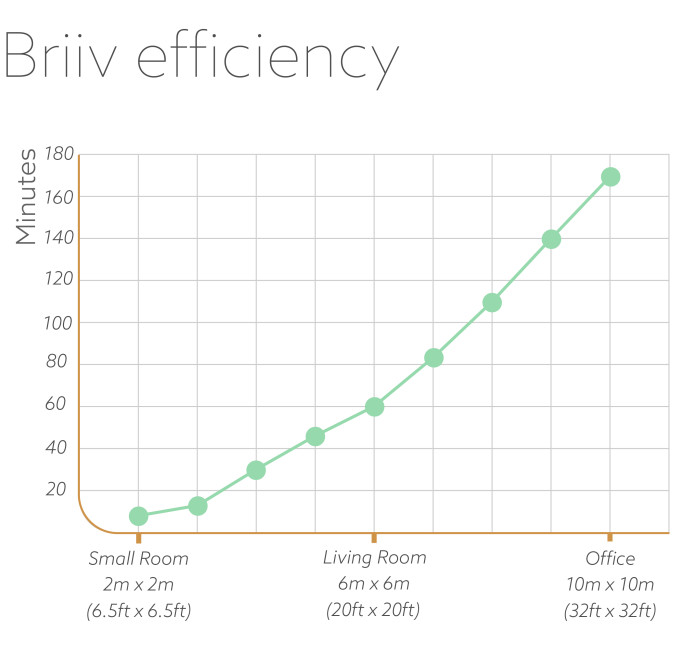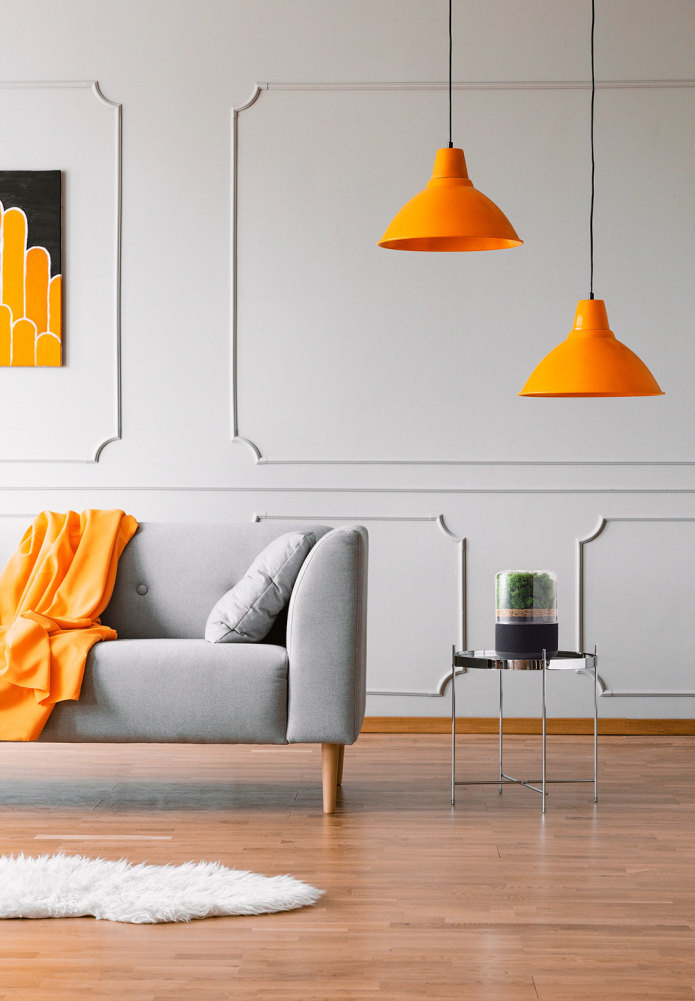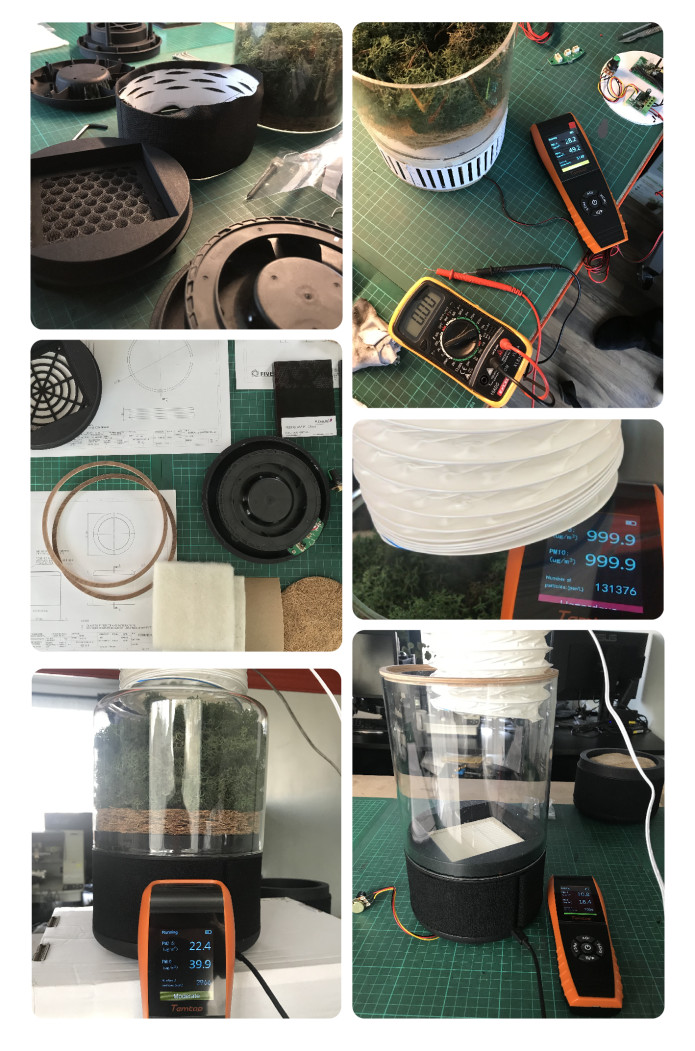 In total we have worked through 37 variations of this design, and the full filter was modeled and tested at every stage using the BS EN 1822-1:2019 standard as basis for testing and evaluating with sensitive air monitors.
We also run comparative tests on existing products to provide a baseline of how these perform under these same testing conditions with a high consistent particulate input,  briiv removed 97.84% of all the particulates in one pass.
The tests were designed to push briiv to the limits, using levels of pollutants several hundred times higher than what would be found in the home. So it can handle any environment it is placed in.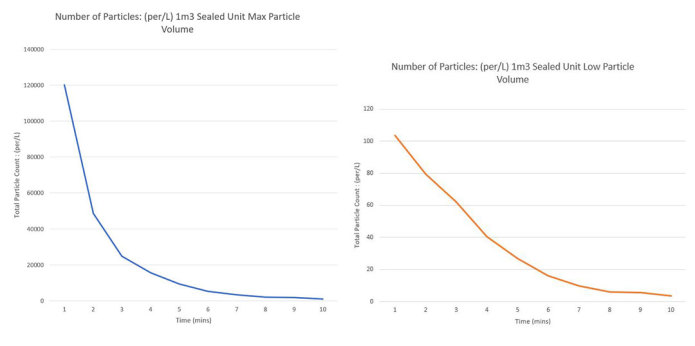 The graphs give an indication of the filtration efficiency of set particle numbers over a 10 minutes period.
The graph on the left features data from a very high pollutant start-point used in testing conditions whereas the graph on the right simulates a more normal in-home situation as comparison.
Both show the decrease is faster when the concentration of harmful particles is higher, so a heavily polluted room can be brought back to a safe level fast.
Replacing the filter 
To replace the silk matrix filter:
1) Lift off the glass lid, without removing the moss or coconut layers. These are specially designed to sit within the housing when you remove the top, so you don't need to fiddle with getting the material out.
2) Open up the casing, which houses the existing filter. Again this should be specially fitted to the size of the unit, so you shouldn't need to touch the old used filter, then dispose of the old filter.
3) Take out your new filter and place into the same housing, spreading out the pleats evenly and secure the lid, with the flaps on the inside of the box and the outsides of the new filter.
4) Pop back on the glass lid, and you're done! Simple!
Low Power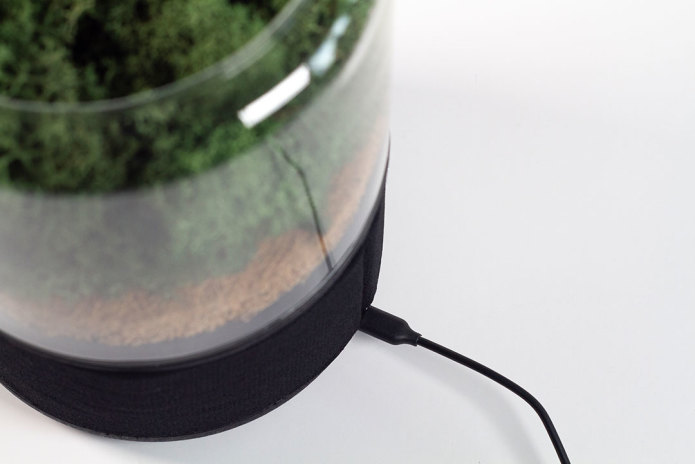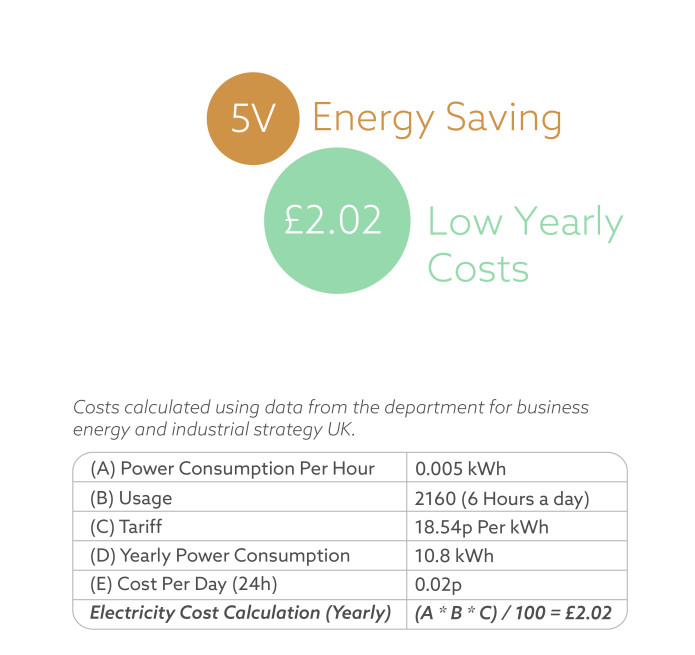 Briiv has been designed to pack a punch, but to do so very efficiently. The bonus you get for helping the environment, is one of the most effective money-saving air filters around.

Instead of opting for oil-based plastics, Briiv uses a new bio-plastic derived from elephant grass which is grown where agricultural crops can't be. This crop captures carbon in the process and fully biodegrades.
This is seen as far superior to recycling as standard plastics can only be reused a few times before so they have to be put to landfill.
Using a biodegradable material is the best option for our environment.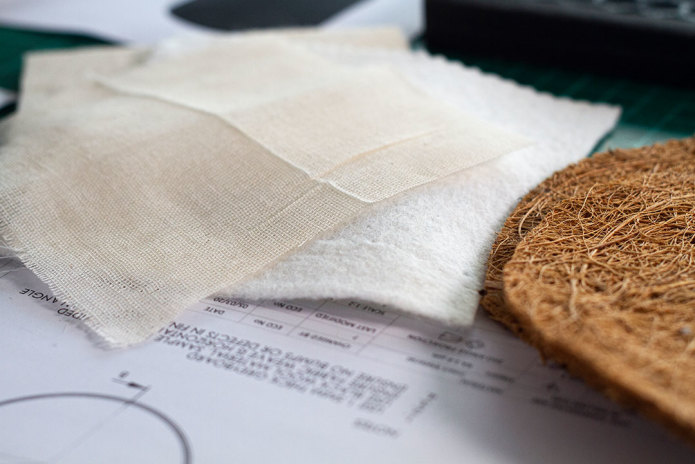 The power of the humble coconut. The fibres are from the outer husk of the nut and have been used since ancient times, reformed into a patented structure to make an environmentally friendly filter that easily returns to nature.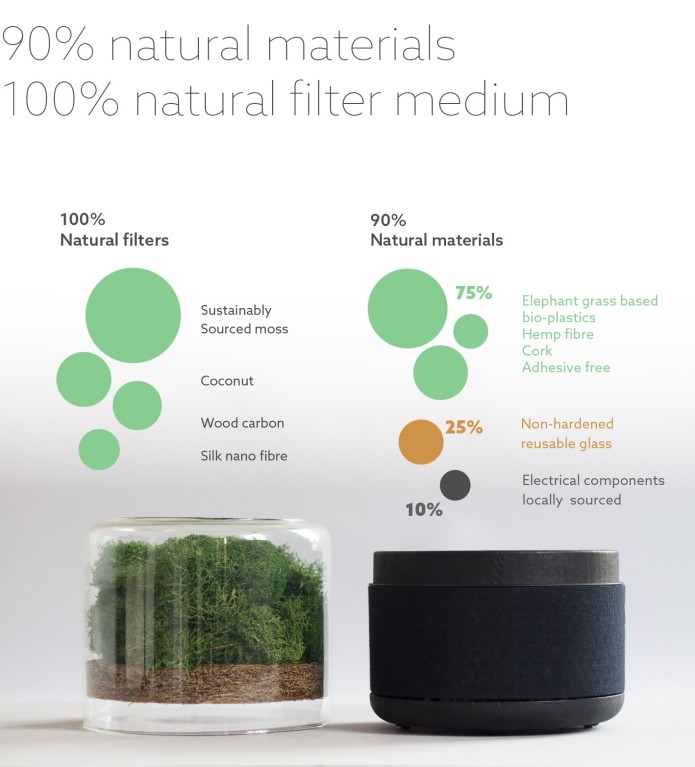 Every component of Briiv has been meticulously considered. Parts that are not biodegradable, such as the glass, can be easily recycled. This leaves only the electrical components. We hope to be able to replace these in the future with more sustainable alternatives when technology allows us to do so in a safe way.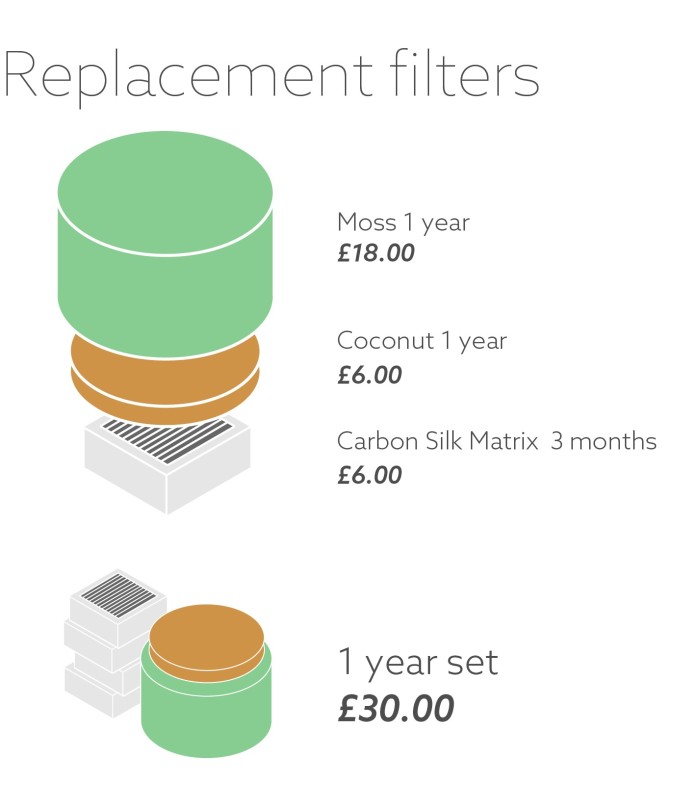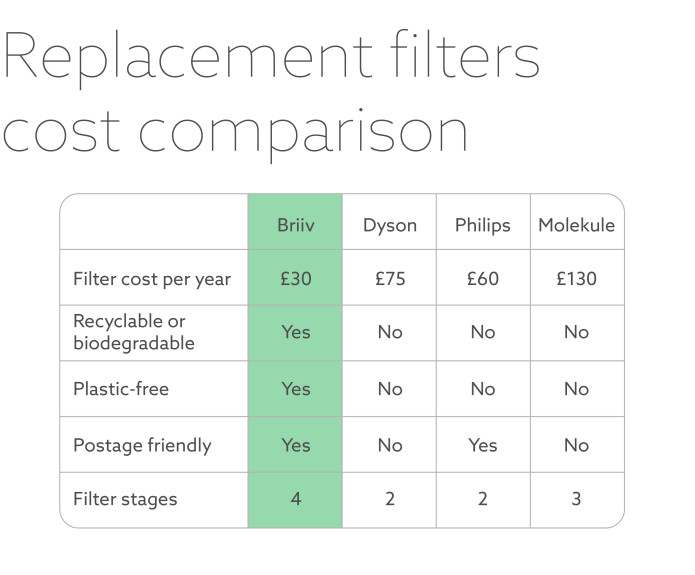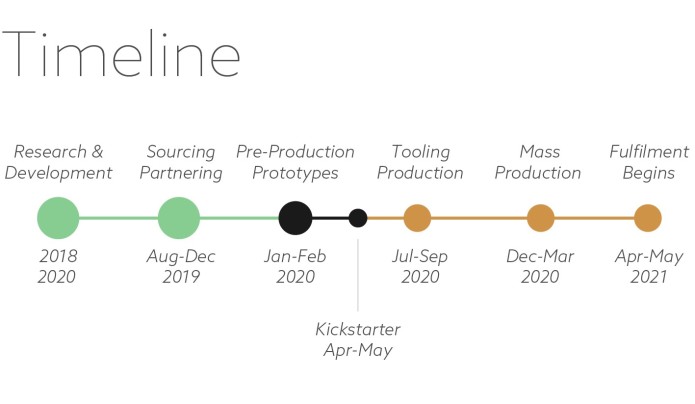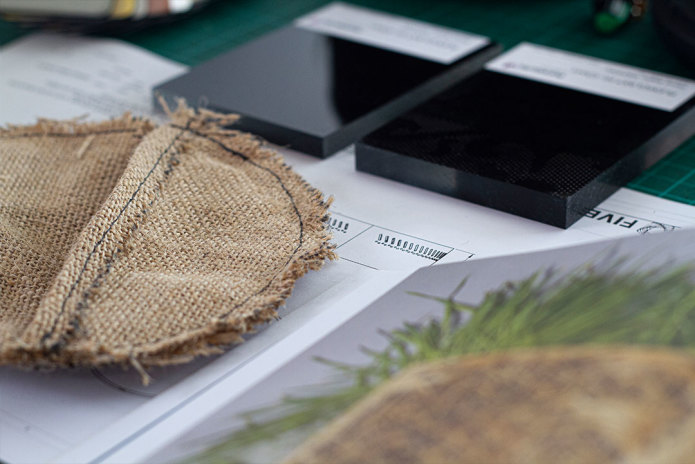 Having spent many years in the design industry, we have seen hundreds of products marketed as "sustainable" that in reality, usually due to economic decisions, fall very short of the promises they claim.
We were fed up with sustainability being treated as an afterthought in design.
So our commitment is to the circular design process. Simply put, this is where products are designed with the end of the product's life in mind. This approach removes a lot of conventional material options. We decided early on that being recyclable was not good enough when it comes to plastics, as most can only be recycled a few times.
We prioritise biodegradability and the use of materials from natural sources above all else. This means some parts of Briiv cost us more to produce and the design process has been more complex, but also ensures we make products that do not harm the environment.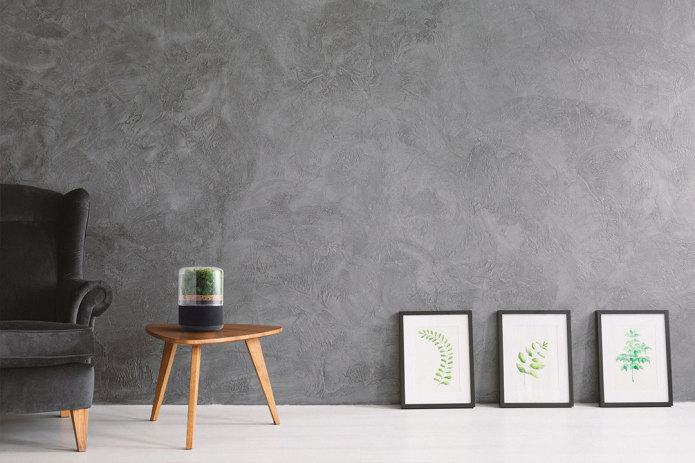 James & Sean – Briiv's core design team, with over 20 years combined industry experience and a focus on sustainable design and renewable materials.
Ryan – Operations lead with over six years experience of fulfilling Kickstarter campaigns around the world.
Laurra & Mike – Heading up Briiv's marketing and business development team with over ten years' experience marketing and developing brands in a variety of industries.
Partners
Beacon Technology Limited – Reuben from BTL has provided Briiv with his invaluable expertise in electronics and software engineering, including first-hand experience delivering Internet of Things (IOT) products in a variety of industries.
Vibers – Vibers is at the forefront in the fast-growing bio-materials industry, providing Briiv with elephant grass-based bioplastic, that's biodegradable and produced with a low ecological footprint.